Erectile dysfunction can stem from the drop in libido to depression, repressed anger to anxiety. And again, from alcohol abuse to taking medications, from stress to obesity to problems with muscles, circulation or nerves. Listing the reasons behind impotence is really difficult, but the ones listed are the main ones. Better yet, those which – over the years – have been identified as the founding basis of the problem. Erectile dysfunction can be both physical and psychological in nature. In recent years, however, another cause was added to this list: pornography, because those who prefer the virtual sex or porn to the "physical" one run the serious danger of ending up in a complex mechanism from which it is difficult to escape.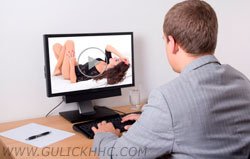 Porn and erectile dysfunction: is there an association between the two factors? Absolutely yes. In fact, addiction to porn involves many difficulties in real sex. A reference study was conducted by a team of researchers led by Matthew Christman (American Urological Association) who monitored sexual behavior – including adult entertainment – on hundreds of women. and men between the ages of 20 and 40.
Researchers believe that porn affects men because of unrealistic expectations. Obviously, they think they can do everything they see doing in those films, and failing to do so can cause great anxiety. Their claim is reflected in the results of the aforementioned survey: the researchers examined 312 men, who were monitored in a urological clinic in San Diego in the context of the treatment of erectile dysfunction. 26% of those surveyed admitted to having seen pornography less than once a week, 25% once or twice a week, 21% three to five times a week, 5% 6 to 10 ten times a wee, 4% over 11 times a week.
But the key figure is another: 3.4% of men admitted that they prefer to masturbate by looking at pornographic images compared to a real sexual relationship. Hence the researchers have found, statistically, a relationship between porn addiction and erectile dysfunction.
Online pornography – a topic on which various essays have also been written – exerts a stimulus so strong as to raise the threshold of "tolerance" towards hard images in people, creating an addiction that refers to that of narcotics and reducing the ability to sexual response.
In summary: the more you consume pornography online, the higher the risk of erectile dysfunction during a sexual relationship with your partner. The reason is simple: to get excited, you will need a load of pornographic images which, in the real situation, you will not have.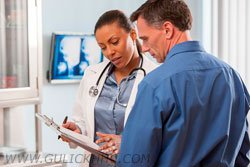 The large amount of dopamine produced while men watch hardcore films, in fact, raises the level that must be reached for a normal erection. For this reason, many men find themselves fantasizing about a porn movie, even while they are carrying out a "normal" sexual activity with their partner. In short, the so-called "performance anxiety" takes over, especially in young people. Contact with porn images risks creating unrealistic expectations in young and inexperienced people, almost a libido anxiety, which occurs when real-world sex does not match that intercepted on the internet.