For thousands of years, some foods and herbs have been used to improve male sexual performance and to raise the libido. Nothing has changed: people still believe in the power of aphrodisiacs. However, there is very little scientific evidence concerning the positive effects of these plants.
Let's compare what advantages and disadvantages one may get from using aphrodisiacs. Do they work? Are they safe? The answers to these and some other questions we'll try to find in this article.
Aphrodisiacs and their benefits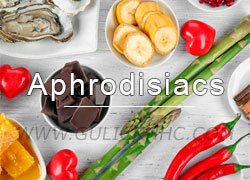 At first, let's give a definite answer to the question of what is an aphrodisiac? It is a substance that promotes a rise in sexual desire. So, not a word about erection improvement, isn't it? However, if a man feels the arousal, he is very likely to get an erection.
All the aphrodisiacs may be classified into several groups depending on the effect induced:
Those improving the circulation of blood in the pelvic area. Here belong cayenne pepper, asparagus, pomegranates, red wine, watermelons, and other foods.
Those increasing the levels of testosterone. This group comprises salmon, oysters, avocado, ginseng, and so on.
Those relaxing the muscles of the blood vessels and the penis. This effect is promoted by honey, watermelons, beet, and some other nitric oxide donors.
Those bettering stamina and overall feeling of excitement. This may be achieved with the help of dark chocolate, chili pepper, figs.
A number of more "exotic" aphrodisiacs popular in India, China, and Africa include Yohimbe, Spanish fly, deer antler, and the horn of the rhino. Unlike foods, these may induce a real danger to health.
All the mechanisms triggered by the aphrodisiacs may work well for men seeking sexual satisfaction. Yet, they are likely to be helpful only in light cases of male sexual inability.
Cons of using aphrodisiacs
As the scientific base for proving aphrodisiacs potency and safety is very weak, men have to be careful with the intake of some of them. To the probable negative effects of these substances belong: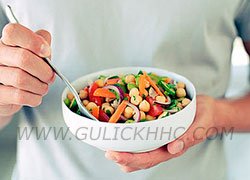 Very low blood pressure (tiredness, dizziness);
Urinary infections;
Allergic reaction (rash, hives, swelling of the tongue, throat or face);
Liver and kidney disease;
Inability to get sexually excited without a stimulant.