Basic Drug Info
Manufacturer: Cipla Limited
Active Substance: Lopinavir/Ritonavir
Drug Form: film-coated tablets
Available Doses: 200mg/50mg
What is Kaletra used for?
The Chinese Clinical Trial Registry has announced in recent weeks the launch of a clinical trial with chloroquine, an antimalarial that has proven effective in vitro and on animal models against numerous viruses including the SARS coronavirus, and Kaletra, a drug combining lopinavir and ritonavir, the substances previously used successfully against another type of virus (HIV) and used previously during the SARS epidemic that hit China in 2003, and the first results regarding the first drug seem encouraging, so much so that according to what reported by the agency Chinese press Xinhua Chinese experts will include it in the next guidelines for the treatment of the virus.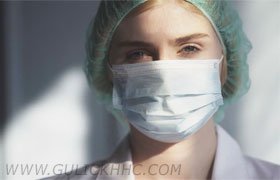 The combination is usually used to treat HIV infection and combines lopinavir (which is not commercially available as a standalone drug) with a subtherapeutic dose of ritonavir. In the association the role played by ritonavir is that of pharmacokinetic enhancer and inhibitor of cytochrome P450 isoenzyme 3A4 with consequent inhibition of the metabolism of lopinavir and increase of its pharmacological exposure.
It was stated that the use of lopinavir / ritonavir must be prescribed and evaluated over time by doctors experienced in the treatment of HIV infection. That said, the usual dosage consists of three bid capsules (twice a day) orally and preferably with meals. The drug is available in the pharmaceutical form of capsules and oral suspension (for subjects with difficulty swallowing).
Kaletra and HIV
This drug belongs to the category of HIV protease inhibitors, an enzyme essential for the final cut of the various viral components. The fact that it had subsequently been shown to inhibit a SARS virus protease was also quite astonishing, because the HIV and coronavirus proteases do not share structural similarities.
Kaletra and coronavirus COVID-19
Last week it was announced that chloroquine and ritonavir (one of the two components of lopinavir / ritonavir) have an inhibitory effect on the new coronavirus nCoV 2019, which shares about 80% of the genome with the SARS virus.
The idea of ​​using Kaletra against SARS coronavirus was launched by Andrea Savarino, now a researcher at the Istituto Superiore di Sanità, in 2003 through the scientific journal Lancet Infectious Diseases. The hypothesis was based on an analysis of the literature which showed a broad spectrum antiviral effect of the combination. In addition, this hypothesis took into account the immunomodulating properties of the drug.
The idea of ​​using chloroquine in combination with lopinavir and return against SARS coronavirus was first launched by Savarino in 2005, based on observations he previously made in cells infected with a virus from a different family (HIV).
The principle is that chloroquine shows a synergistic antiviral effect with lopinavir, due to the fact that the two drugs administered together block some pumps such as P-glycoprotein, which cross the cell membrane and extrude lopinavir from the cell. This effect would allow better penetration of the drug into the tissues. Since these membrane pumps are ubiquitous in tissues, it was speculated that this effect could also exist in the cells that are targeted by Coronaviruses.
The following year, after the SARS epidemic had ended, Marc Van Ranst's team from the Katholieke Universiteit Leuven (Belgium) demonstrated the inhibitory effects of Kaletra in vitro on the SARS coronavirus. The effect was then confirmed independently of other research groups.
In 2009, the team of Prof. Van Ranst also showed the in vivo efficacy of Kaletra on an animal model (mice infected with another coronavirus). Lopinavir / ritonavir was tested empirically in patients with SARS by VCC Cheng et al. of Queen Mary Hospital in Hong Kong during the 2003 epidemic, which reported some benefit in treated patients.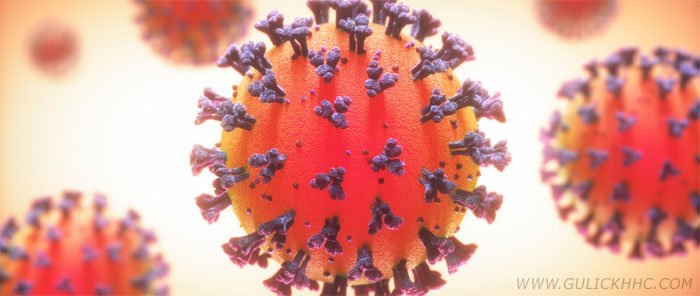 Kaletra side effects
The most common side effect experienced during Kaletra therapy is nausea and diarrhea, the latter rarely of such intensity as to require stopping treatment. Other relatively common events are:
abdominal pain
fatigue
vomiting
headache
skin rash (mostly in children)
Some cases of hypertriglyceridemia and pancreatitis have been reported in some subjects. Kaletra especially when combined with nucleoside reverse transcriptase inhibitors may cause increases in creatine phosphokinase, myalgia, myositis and in rare cases rhabdomyolysis. In addition to hypertriglyceridemia, other metabolic abnormalities such as hypercholesterolemia, insulin resistance, hyperglycaemia and hyperlactosemia can rarely occur. Cases of thrombocytopenia have been reported. Especially in people with previous coronary artery disease, conduction system abnormalities, ischemic heart disease, cardiomyopathy, disorders such as heart disease, pulmonary edema, high blood pressure, arrhythmias and atrioventricular blockages may occur.
Precautions and contraindications
The combination is contraindicated in patients with known hypersensitivity to lopinavir or ritonavir. Both of the association's active ingredients are cytochrome P450 isoenzyme inhibitors CYP3A. Astemizole, terfenadine, midazolam, riazolam, cisapride, pimozide, amiodarone, and alkaloids of horned rye should not be used as the combination reduces their clearence by elevating their plasma concentrations with the consequent risks.
Kaletra and Truvada
Like Kaletra, Truvada (emtricitabine/tenofovir) is a combinatory antiviral drug used in the treatment of HIV.
Truvada is currently the only drug approved for PrEP. Pre-exposure prophylaxis (PrEP) consists of taking anti-HIV medications from HIV-negative people who have a risk of contracting HIV. This therapy significantly reduces the risk of becoming HIV positive.
Truvada is a drug in form of pills, each of which contains a combination of two anti-HIV drugs (tenofovir disoproxil and emtricitabine).
The main characteristic that makes Truvada different from Kaletra is that the former was confirmed for the preventive therapy following exposure to HIV. There are no studies confirming the analogous efficacy of Truvada in patients exposed to SARS virus against the risk of contracting the Coronavirus infection. To date, Kaletra remains the only drug combination used in fighting HIV that can also be administered to SARS patients with measurable effect.
In connection with their different purposes, Kaletra and Truvada are taken according to different schedules, although they both are employed to confront viral infections. Kaletra is used twice a day; Truvada can be taken according to two different patterns. The first method is to take one tablet a day, every day, which is suitable for people who have sex frequently and without programming. The second method, also called "on demand", consists instead of hiring limited in time and limited to the period in which it is expected to have sexual relations; it is clearly less expensive and is designed for those who, for example, have sex only on the weekend or have a limited period in which they know they will be exposed to risks.
Generic Kaletra vs. Brand – what is the difference?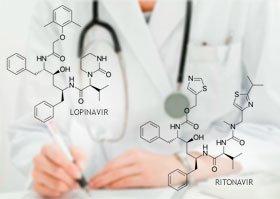 There are generic formulations of these pharmacological associations or equivalent of Kaletra that guarantee the same efficacy of the brand drug, but with a significantly lower cost. Generic version of Kaletra is produced, among others, by the Indian company Cipla Ltd., a well-established name on the market. The drugs produced by this company are identical in their composition, efficacy, safety and dosing instructions to those produced by their original developers.
Choosing generic Kaletra over its brand version will not only help save money, but will also earn lower deductibles for those who have the cost of the drug co-paid by the insurance companies. This is a general policy of insurance institutions, which consists in encouraging patients to choose generics and bring down the artificially inflated cost of the original medications.